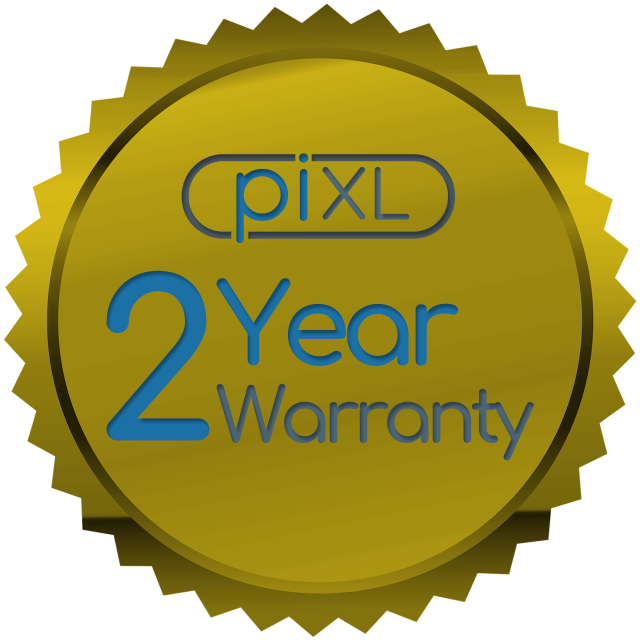 piXL Warranty Information
All piXL monitors come with a 2 year warranty. However, if your monitor becomes faulty within the first 14 days of your purchase, we will replace it - please contact the store you purchased it from.
If your piXL product becomes faulty after the 14 days we may replace the product or repair it.
In the first instance, please contact the store you purchased it from but also please bear in mind, if you are experiencing dead pixels on the screen, there are a number of considerations before these will qualify as 'faulty'.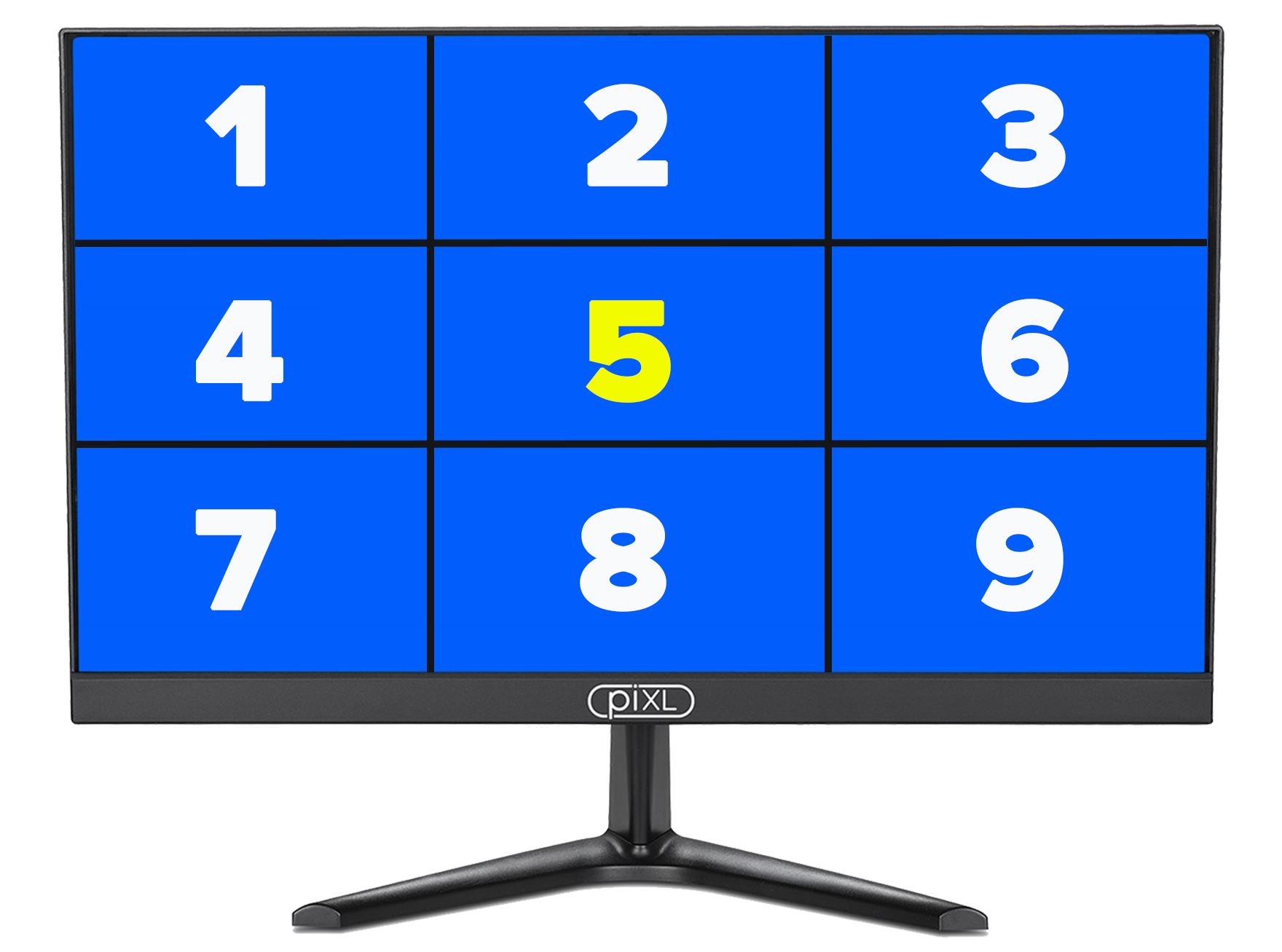 piXL`s warranty covers any defects that exceed the defect specifications described below:

Either- A single dead pixel (showing white on a black background, or black on a white background) in the central rectangle below (rectangle 5)

And/ or:
3 x white pixels (showing on a dark background)
3 x black pixels (showing on a light background)
5 x mixture of white and black pixels
across all other areas or the screen.